Welcome to Kaleeo
Welcome to the backpacker community of Kaleeo. Kaleeo is a platform used to share travel adventures, poke around in other travelogues or get inspiring and helpful information to plan your next trip. Below, you can find a collection of the best articles. To enter the community, scroll further down.
Find more Articles
Find more articles in the Kaleeo community and write your own one! The most interesting and inspiring articles will be published here. The authors of the best articles of the year will be awarded with a Kaleeo-Backpack.
READ MORE

Backpacks
Backpacks

Besides travelling, we also love graphics and handcraft. Our goal is to design and create accessories for your next travel around the globe. Our first project is the Kaleeo-Backpack - Practical and fashionable, it joins you on the journey, as a great addition to your big backpack. It can fit everything that you need for a daytrip, and when empty, it doesn't take any space at all. All graphics are designed and hand printed by us in our home in Switzerland.

Check out our shop and support the community!
Products


Community
Community
The community is the heart of Kaleeo. Join the community and become a part of Kaleeo yourself. Write articles, meet other travellers and help us spread the word. Enter now and find your own adventure!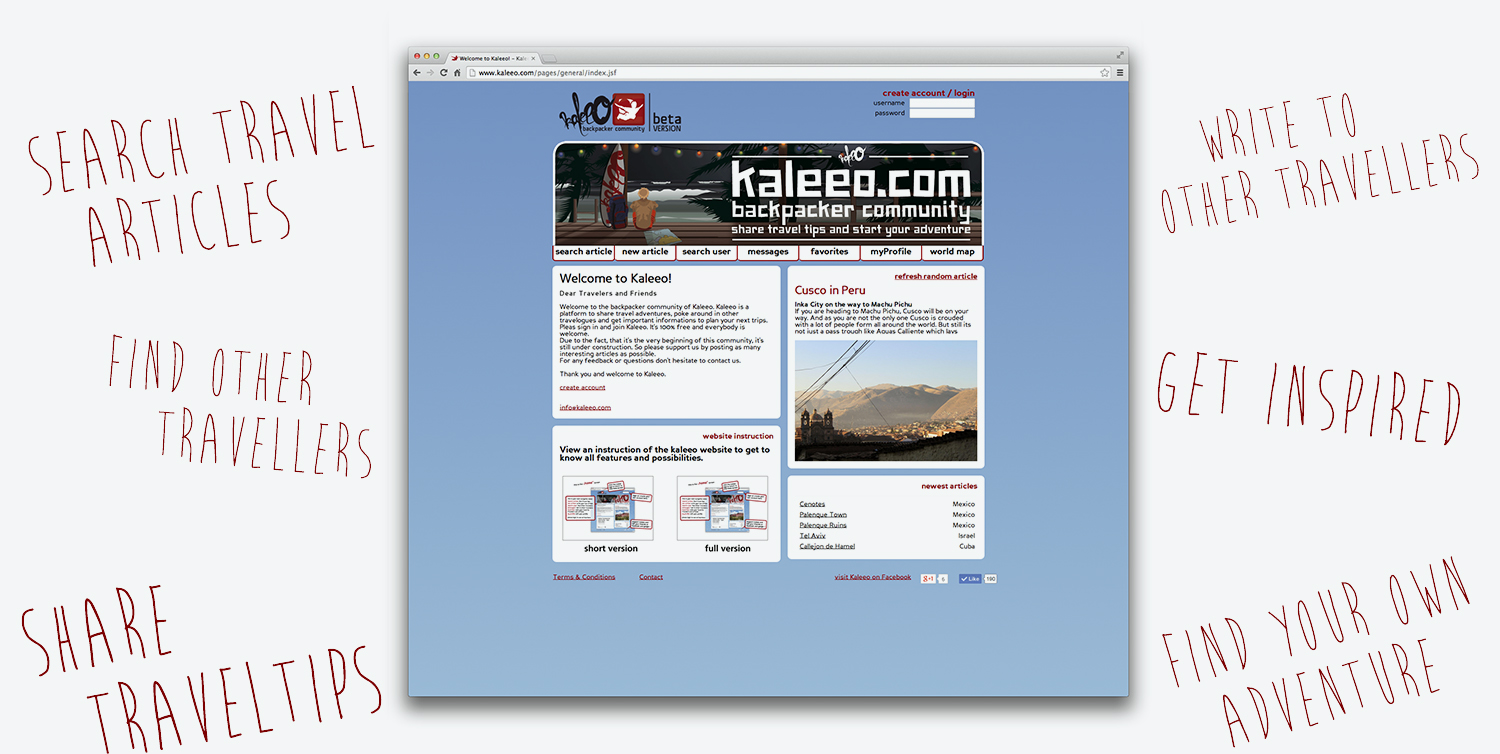 ENTER THE COMMUNITY